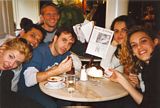 Salzburg -
At the distinguished hotel Sacher (with branches not only in Vienna but also Salzburg) we had the famous Sacher-cake.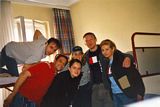 Salzburg -
The dormitory at the youth hostel we stayed at.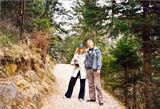 Hohenwerfen -
Quite a distance from Salzburg is the castle Hohenwerfen, as if thrown up onto the top of a mountain, like in the fairy tales. The walk up there offered an impressive view.