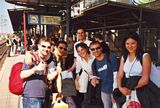 Hbhf Freiburg -
Central station in Freiburg. My second longer journey with the Spanish people went to Paris.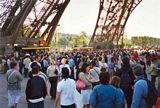 Paris -
The crowd of people spreads out into a never ending queue below the Eiffel tower. Still, we were there in April; how is it then in summer?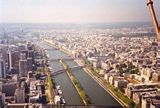 Paris -
A view of the tourist city from the Eiffel tower. Paris was really a nice city. Far better than I had expected.